Preparing the next generation of bold leaders and problem solvers
The goal of AUN is to train the future leaders of Africa and to serve as both a stimulus and agent of economic development throughout the region. All students, regardless of academic specialization, receive high-level training in information technology, entrepreneurship and in arts and sciences, all of which are the key to future sustainable development. AUN is committed to providing the skills and the leadership essential to advancing the continent's pressing social and economic challenges.
Dr. DeWayne Frazier is the President of the University.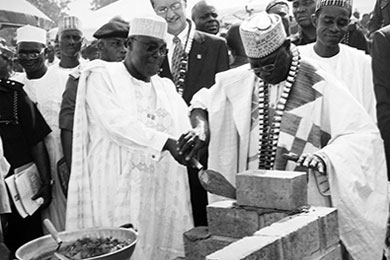 American University of Nigeria was founded in 2003 by Atiku Abubakar, Nigeria's former vice president, along with other local and international statesmen and academic leaders.
A History of AUN »