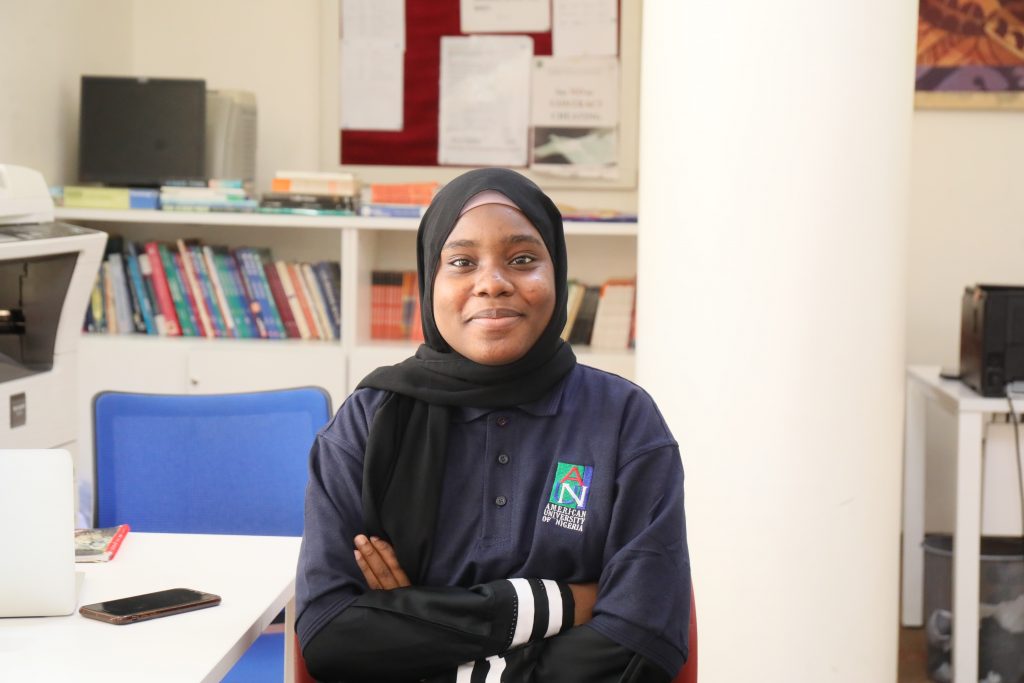 Ummul-Khulthum Saad
Law
ummulkhulthum.saad@aun.edu.ng
Working at the Writing Center is engaging and educative. It enables you to improve your writing skills and positively impact on a student's academic journey.
Hello, I'm Somto and a software engineering major. I like working at the Writing Center because I enjoy engaging with students who visit, learn from papers that I review, and also benefit from the transferrable skills I gain from the internship. 
Somto Dan-Okereke
Software Engineering
somto.dan-okereke@aun.edu.ng
Chelsea Awang
English Language and Literature
chelsea.awang@aun.edu.ng
I am Chelsea, a 3rd year English Language and Literature major who loves writing. I love poetry especially the works of Silvia Plath, John Keats and all other edgy Romance poets. I like to draw and write when I'm free, but I spend a lot of time simply daydreaming or watching dramas and anime. I am a big eater and I especially enjoy sweet melons, very spicy foods and anything else sweet and milky.  I enjoy the ambiance of working at the Writing Center, a middle ground for students and tutors who desire to make themselves better writers. Every hour spent tutoring is important to me and I love contributing to the AUN community in this way.
I'm Bobby and I enjoy being a tutor. The service helps me strengthen my comprehension, critical thinking, writing and communicative skills. Engagements with my peers, and discussions with students about various types of academic and non-academic writing enrich my tutoring experiences.
Nnaemeka Charles-Igbe 
Information Systems
nnaemeka.igbe@aun.edu.ng
Nsikakabasi Ntuen
International and Comparative Politics
nsikak.ntuen@aun.edu.ng
Hello, I'm Nsikak. Tutoring at the Writing Center is a great opportunity to interact with students who are interested in advancing their writing and analytical skills. There is an appreciable sense of cognitive development which comes from interactions with peers in a capacity-building space that promotes mutual sharing of ideas about the nuances and intersections in academic writing.
I am Soma, a 4th year Law student with an interest in international law. I am the current secretary of The Honor Society, the P.R.O of the Women's Leadership Council and a student tutor at the Writing Center.
In my spare time, I enjoy watching anime, listening to music and painting. I also like to spend my time going to the gym or swimming.
I enjoy working at the Writing Center because I love being a part of such an integral part of the learning community at AUN.
I have always been fascinated by and interested in writing and being in an environment where I can share both my passion and skill with others is something I cherish.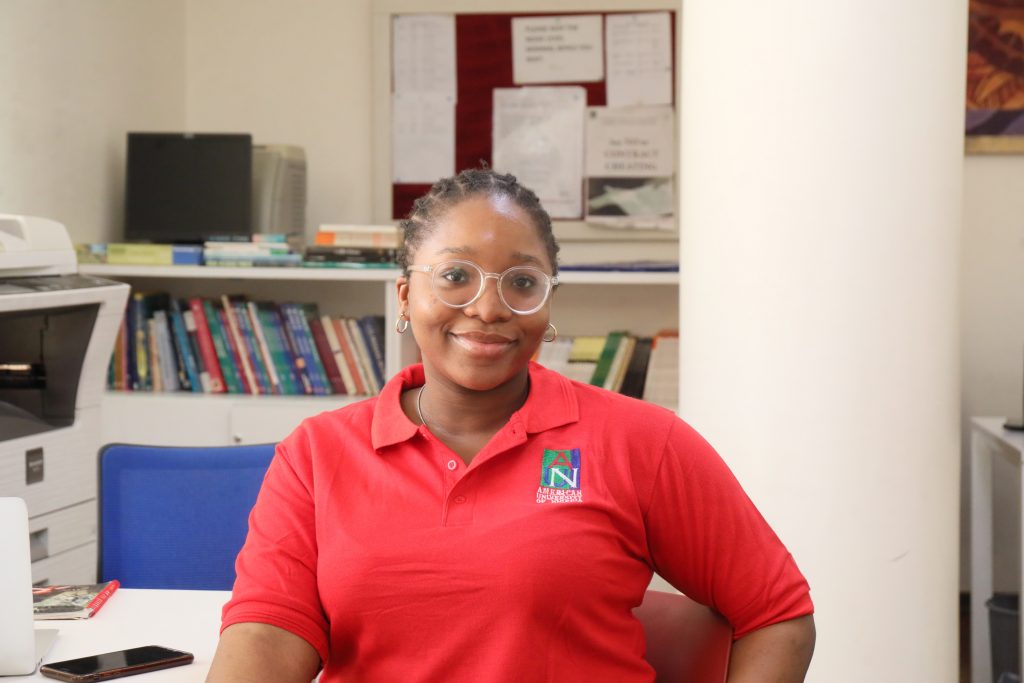 Soma Adaugo Tryphaena Wokemba
Law
soma.wokemba@aun.edu.ng