November 15 was the grand finale of the debate that was organized by the English department and the Writing Center.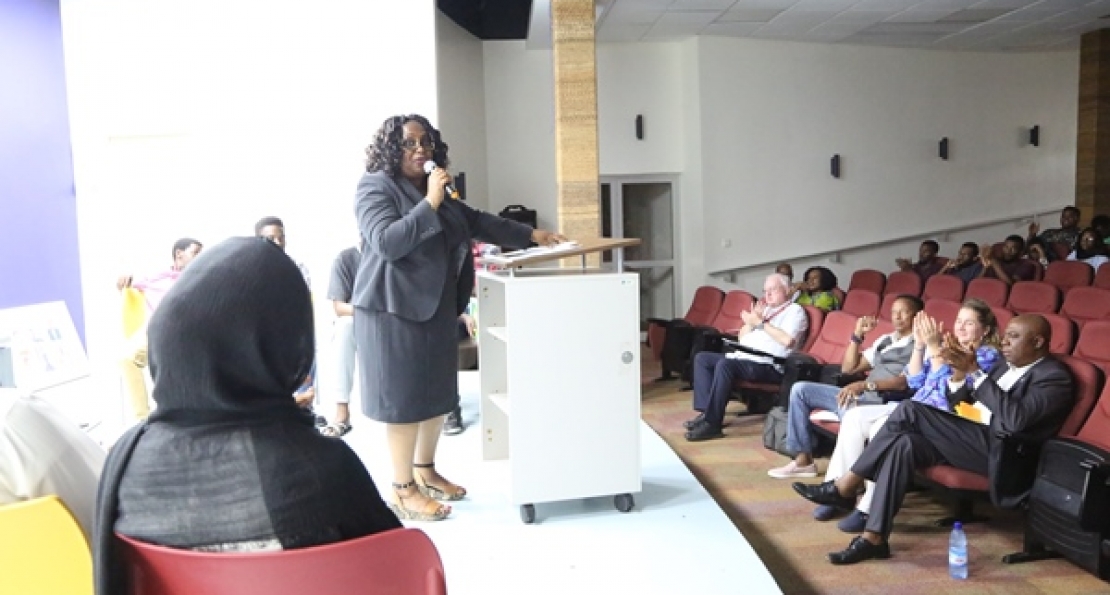 The SBE team debated against the SoL team on the impact of foreign aids on Nigeria and the outcome favored the former.
"It is not just a competition," said the Chair of the department, Dr. Agatha Ukata. "it is a way of showcasing our talents."
The Literary week was a three-day event. Dr. Ukata said it is held every semester. She added that a platform such as this could motivate students to do a literary piece that they can build upon when they graduate and make money.
"When we come together like this, we come as great people who like to hear good poetry, good drama, spoken words, and who like to sing songs also to entertain people."
A Business Administration major, Oluwatamilore Aiyewumi, said she felt very excited for emerging as part of the winning team.
"It was my first time of really being in a real debate competition, and I'm happy it was a successful one."
Ms. Aiyewumi said in preparing for the event, all four members of her team were very supportive of each other in sharing information content during their rehearsals.
"The Writing Center and the English department work hand-in-hand," said the Director of the Writing Center, Ms. Emilienne Akpan, who maintained that helping students to succeed in academics is not just about writing and reading. "It is also about effectively presenting your ideas and accepting contrary opinions in a respectful manner."
She added that the event which celebrates creativity and talent also enables students to critically discuss their views on given topics. The topics for the debate in the two previous days were "Is Democracy the best system of government for Nigeria" and "Does technology create unemployment?"
"We have students who came to debate contemporary issues, critical issues, global issues, and we believe that we have encouraged them not only to believe in themselves but also to defend what they believe in, defend what they know is best for their own country."
Reported by Omorogbe Omorogiuwa