The Study Skills Seminar for Spring 2018 has kicked off. The weekly program, which is organized by the Writing Center, is a support class for students' success in academics.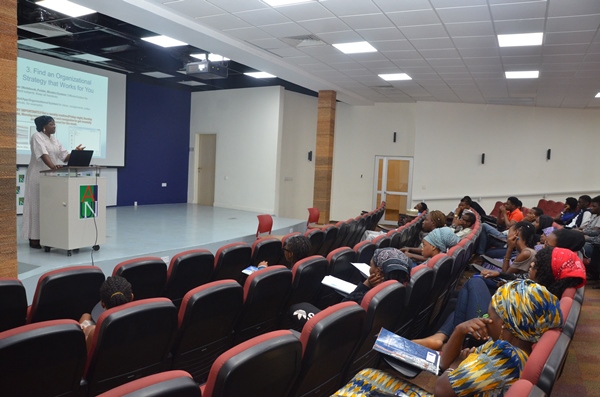 At the first session on January 26, Mary-Ann Favour Ekere, a writing Instructor who moderated it, sensitized the students to how they can manage their wellness for their academic and personal success.
After quizzing students on their time management habits, she explained that they could manage time by becoming responsible.
"You work by your target. If you set your priorities right, you can achieve a lot."
She further explained how they could set priorities. "Do things that can help achieve important targets."
Besides proper time management, good eating habits, healthy thoughts, adequate sleep, taking charge of one's healthy life are among the practices she recommended to the students if they have to improve their academic performance.
She also encouraged them to make the right choices that will affect their academics positively and make not just themselves proud but their parents as well.
The program is held every Friday for an hour.
Reported by Celine Augustine