Class of 2016 alumna Blessing Douglas, founder of Douglas Kintsukuroi Foundation (DKF), served as an international administrative advisor in this year's African American Student Leadership Experience (AASLE) conference held in Washington D.C., on January 4-7.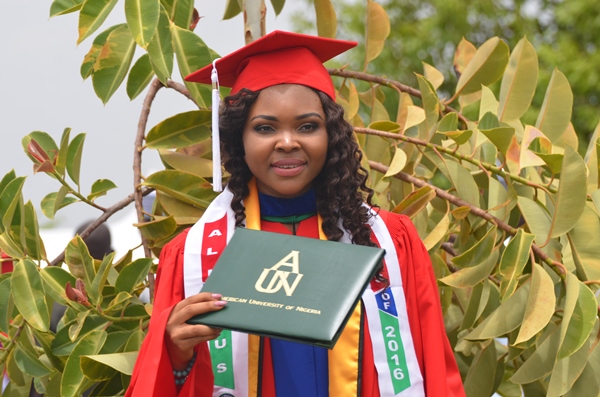 The 2018 AASLE was centered on building movements that can be applied to all communities. The four-day intensive experience presented a holistic approach to leadership development where the mind, body, and spirit were engaged.
Ms. Douglas, who is currently working at Stonecrest Financial Company in San Jose, California, has participated twice as a delegate and advisor. At this year's conference, she invited ICP major, Gloria Daniel, alumna Temitope Balogun, and Zipporah Daniel as Douglas Kintsukuroi Foundation representatives.
"I have spent enough time to understand AASLE vision."
In the last two years, Blessing has opened up opportunities for AUN students and alums to participate in this leadership development conference for young Africans.
"I do this for the new minds. One of our goals at DKF is to expose young people to international leadership experience and gain grounds for networking."
Networking, she believes, will give African-Americans and African participants a better understanding of the importance of unity for humans, especially at a time the world is kicking against the modern-day slavery in Libya and the Africa-Europe migration crisis.
"I think the team (DKF representatives) achieved this goal to a large extent."
Her foundation, which was launched in 2016 with a vision to rescue children between ages 10-24, especially the ones from broken homes, orphans, vulnerable and underprivileged caught in self-victimization, depression, abuse, neglect and all other forms of mental illnesses or disorders, has done remarkably well in achieving its aim. Blessing Douglas is a young African leader; through her platform, she has held sensitization campaigns in Ghana and Nigeria decrying the lack of attention to mental health in Africa.
She credits her volunteering at AUN for giving her the platform to soar. And in return, she hopes that the representatives who participated in AASLE will return to Nigeria and inspire other people. "We want to build a network of young people that will get involved in their communities, to build movements that will make life comfortable and worth living."
Reported by Nelly Ating