Assistant Professor, Information Systems
Email: This email address is being protected from spambots. You need JavaScript enabled to view it.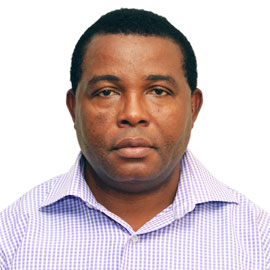 Dr. Chidi Ononiwu is an Assistant Professor of IS at AUN and a member of Australian computer society (ACS). He is an SAP consultant that worked with SAP software in Business intelligence (BI) and supply chain management (SCM).

He has an award-winning PhD in IS from the prestigious University of Cape Town, South Africa. Prior to his PhD he obtained MBA in Enterprise systems with distinction from Victoria University, Melbourne, Australia and a postgraduate certificate in Management Systems Research from University of Waikato, Hamilton, New Zealand. He obtained his Bachelor of Engineering in Computer Engineering second class upper division from Federal University of Technology Owerri.

He is a reviewer in International conference on information systems (ICIS). African Journal of Information systems and South African computer Journal. His special research interests are in critical realism applications to Information Systems Research. Research Methodology & Design in Information Systems, ITenabled social innovations and entrepreneurship, Big-data analytics, enterprise resource planning (ERP) systems and Emergent use of Information systems in the developing countries.

He has journal papers to his credit in the Electronic Journal of Information Systems Evaluation (EJISE), European conference on Information systems (ECIS) and UK Academy for Information Systems (UKAIS).
Management information systems
IT Risk Management and Analysis
Organizational behavior
Research Direction & Methodology
ICT & Research Methodology
Advanced Systems Analysis & Design
System Development & Project Management
Disaster Recovery and Business Continuity Planning
Management information systems
IT Risk Management and Analysis
Organizational behavior
Research Direction & Methodology
ICT & Research Methodology
Advanced Systems Analysis & Design
System Development & Project Management
Disaster Recovery and Business Continuity Planning
Professional Affiliations