M.Sc. International Business Management with Finance


Instructor of Accounting
Email:
This email address is being protected from spambots. You need JavaScript enabled to view it.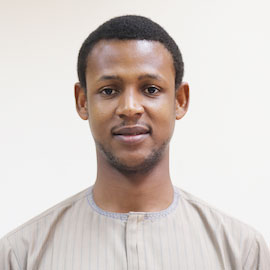 Khalid attended American University of Nigeria (AUN) from January 2010 to 2013 where he obtained a Bachelor's degree in Accounting. Thereafter he advanced to Heriot-Watt University, Dubai Campus, where he acquired a Master's degree in International Business Management with Finance.
Khalid is an accountant by training, and a doctoral student of Business Administration (with a special interest in Working Capital Management) in the School of Business and Entrepreneurship (SBE), AUN. His research seeks to carry out an in-depth investigation on the financial and operational performance impact of the changes around cash management policies and practices caused by the recent economic crisis in Nigeria.
Prior to joining AUN's faculty on a full time basis, he worked with AUN's Administration as a Senior Resident Director. He was responsible for handling finance & budgetary related matters for Residence Life, Athletics, & Orientation units of Student Affairs Department (2015 – 2017). He was also teaching some undergraduate courses on a part-time (adjunct) basis for SBE while working with the University's Administration.
Khalid teaches undergraduate courses in accounting, business and entrepreneurship.
Fundamentals of Financial Accounting
Fundamentals of Managerial Accounting
Fundamentals of Financial Management
Introduction to Entrepreneurship
Professional Affiliations