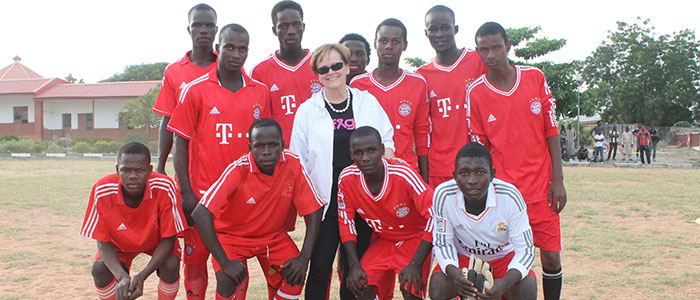 Bako United defeated Dynamic FC 4-1 on Monday, November 11. Dozens of members of the University community attended the game on AUN's GTB field.
Mu'azu Audu scored the first goal to give Bako the lead. A shocking thriller followed his goal from Dynamic's Manassah Yusuf who tied the game. Both teams had two yellow cards.

Sambo Suleiman scored for Bako to put the team in the lead.

Aminu A. Aminu made it 3-1 with his goal, and Umar G. Mohammed sealed the deal for Bako United.

Bako United advances to Round 16 in the tournament.