On April 5, AUN's Department of English and Literature held its third literary day.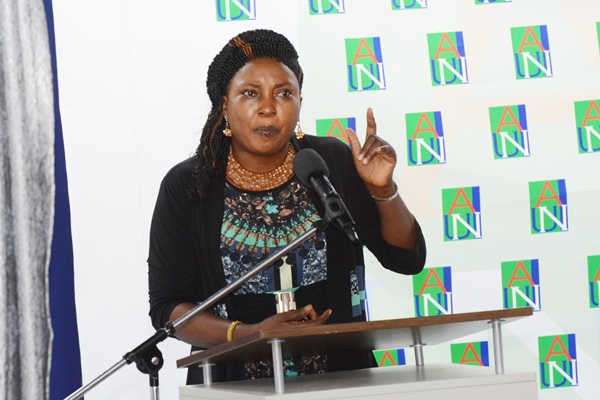 Highlights of the event include traditional attire parade, drama, musical sessions, dance, poetry, games, short stories, and documentary.

Chair of English Language and Literature program, Dr. Agatha Ukata, said, "It is a day that we will be able to express things from our hearts and the way we feel about life."

Alum and Master of Ceremonies, Kingsley Jima, said, "The literary day is a moment when writers all over the world are appreciated for their relentless efforts to ensure humanity still maintains its spark."

He spoke about "the indispensable nature of writers in the society, whereby the pen is an advocate of change, especially in political, economic or social field."

Interim Dean of SAS, Dr. Patrick Fay, said besides showcasing talents, the Literary Day also shows how exciting and entertaining the English and Literature department can be. "Some people get the impression that the English department is a boring one and, hopefully after today, people will be encouraged to do a minor in English."

NES major, Emmanuel Alakunle, described a writer as the mouth of the mouthless and defender of the defenseless. "Writing sometimes is the only weapon people use as their voice to be heard in society."

Reported by Celine Augustine