On February 16, the Writing Center organized Writing in the Disciplines (WID) workshop with the objective of exposing its tutors to paper writing formats in a different discipline.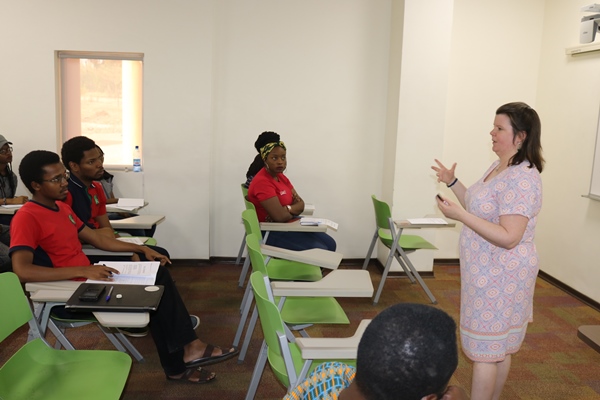 Writing in the Disciplines, explained the Interim Director of the Center, Mrs. Emilienne Akpan, features faculty members in specific fields sharing the expectations for a paper assigned, and also any experiences they have on strategies for overcoming challenges during the composition process.
Dr. Jennifer Lofkrantz of SAS, who teaches Civilization courses, explained during her presentation that she was more concerned with students getting guidance on how to properly structure a thesis when they go to the Writing Center. She gave examples and added that it is all right to have multiple sentences in a thesis statement for a history paper.
"A lot of history paper assignments will typically ask students to discuss an issue. It is important that you get the students to ask questions about the topic. I (always) ask my students to answer the questions in a full sentence, as that will be their argument."
Reported by Omorogbe Omorogiuwa