On Friday, November 17, 2017, the Chair of the Telecommunications Department, Dr. Abubakar Sadiq Hussaini, hosted a seminar on "Network and Networking" for students of CIE 111 (Introduction to Computers and Computing)
Dr. Hussaini explained the relevance: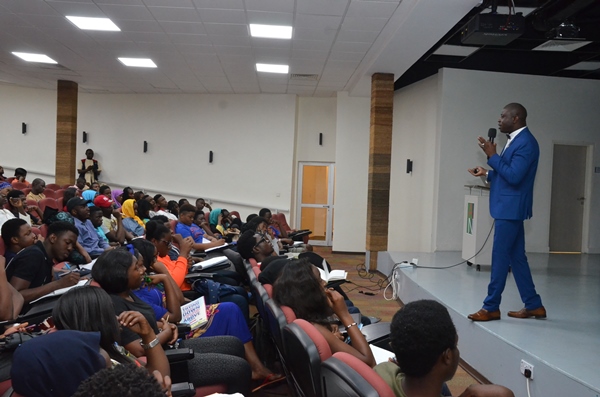 "To help you understand how communications occur between devices.  At the end of this, you should be able to have a basic knowledge of how they operate.  This will help you in advanced courses as you move further in your studies."
He further explained to the students the need for a general standardization of communications products across the globe and stressed the need for the Nigerian Government to re-establish the Nigerian Telecommunications Company (NITEL).
Highlights of the presentation include the similarities between computer and telephone networks, the network structure, various layers of the internet protocol and the hiccups faced in designing layers of internet structure.
At the end of the seminar, the floor was open for an interactive session where the students were given the opportunity to ask some questions.
The Interim Chief Information Officer, Francis Chaming, as well as instructors in the CIE course, Maigalisa Yohanna and Olusegun Ogundapo, were also in attendance.


Reported by Bashir Ibrahim Bashir