Students often wonder why academic catalogs they are assigned to differ from those of their peers who enrolled in the University years ahead of them.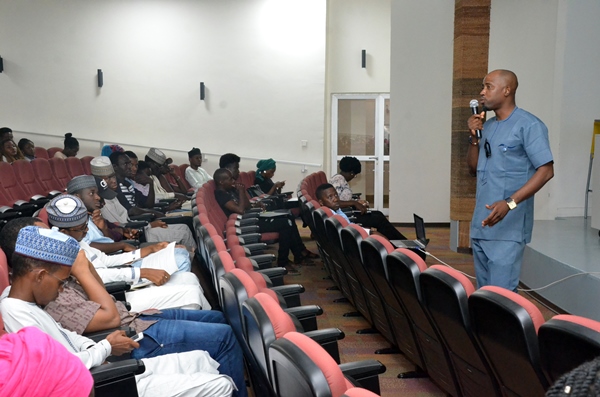 At an interactive forum with final year students, Interim Registrar, Yakubu Ayuba, explained why academic catalogs are reviewed periodically.
The forum was held to clarify issues that students normally face when they undergo their academic audit.  This is the matching of courses taken by a student who has applied for graduation with the requirements from their program per catalog. 
At the September 11 forum, Mr. Ayuba said the practice of catalog review ensures that the University keeps up with growing global trends in academia.  "When a student transfers from a school abroad to AUN, for instance, it becomes easy to transfer credits."
The Registrar also explained why a student might end up with more credits beyond the stipulated requirement for graduation.  Such could be if a student transfers from one major to another at a later time while many of the courses previously taken do not count in the new major requirement, or for free electives.
He maintained that it was important for students to check with their faculty advisors when considering courses to register, especially when they intend to further their education to graduate school level.
While the University allows students to switch catalogs, such decision comes with responsibility such as having to take new courses as requirements.  Assistant Registrar, Harisu Jumbam, stressed that students should stick with the catalog they were assigned at enrollment.
Other areas of concern addressed were courses for minor, re-take of courses, and students' appeal for regrading of marks.


By Omorogbe Omorogiuwa