Children of the AUN Feed-and-Read program had their own bit of Eid-el-Kabir on September 1, when the coordinators of the program organized a Sallah party in their honor.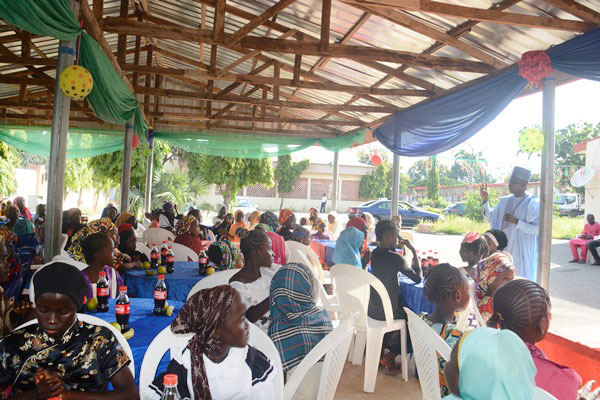 The 300 children were served a sumptuous meal with fruits and drinks in a party atmosphere where they sang and danced.  Four rams were slaughtered to ensure they had enough meat.


"The children were very excited about the idea of a Sallah party," said Umaru Jauro, Supervisor of the Feed-and-Read for boys.  He said the party for the Almajiri boys made them really feel at home.  "They will not go begging for food today because they have so much to eat and drink….As you can see they are very joyful."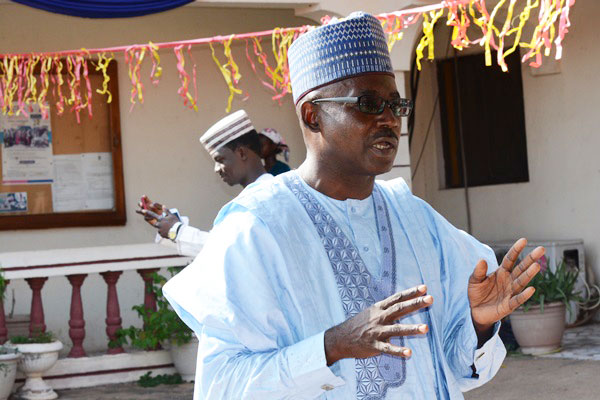 Led by Grants Administrator Audu Liman and Community Outreach Assistant, Turai Kadir, representatives of GIZ, the German Agency for International Development, which funds the program for 2017, graced the party.

They were welcomed with songs by the children.


The visitors were obviously impressed.


A civil engineer in the organization, Agim Edward, said their visit was to celebrate with the children to help make them feel at home.  He said the people from GIZ are happy with the progress the children are making in their studies and used the joyful occasion to offer them encouragement.  
By Omorogbe Omorogiuwa